Combined Calendar
This page demonstrates the ability to import external calendars and combine multiple calendars on one page.  The individual calendars are color coded here so you get a visual indication of the source of events.  When you click on the event in this list you will be taken to the originating website.
Calendars:
Fred's Used Websites

Loveland Partnership Events

Loveland Local Events

Alternatives to Violence
---
11/21/19 1:17 PM MST
- 2:17 PM MST (1 hr)
Loveland Coffee Company, 620 E 29th St, Loveland, CO 80538-4733
---
11/22/19 9:00 AM MST
- 12:00 PM MST (3 hrs)
Fred's Used Websites, 5704 Mossycup Court, Loveland, CO 80538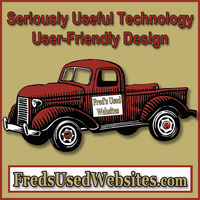 ---
11/22/19 6:00 PM MST
- 9:00 PM MST (3 hrs)
MetroLux Dine-In Theatres, 285 East 3rd Street, Loveland, CO 80537
http://lovelandpartnership.org/not-linked-pages/experience-downtown/featured-events/festival-of-lights
Be sure to mark your calendars for the annual traditional hometown festival and tree lighting ceremony.   The Festival of Lights kicks off the Holiday Season Downtown all along Fourth Street from Railroad to Lincoln. Presented by our Investor Partners: Xfinity, First National Bank - the Official Bank of Downtown and Brinkman.

Join us for the grand entrance of Santa Claus as he arrives in a Loveland Ford F150 pickup which will be filled with donated toys to be donated to Santa Cops!  Then we will count down the twenty-five-foot tree coming to life as the center of Fourth Street for the Holiday Season.   

Stages filled with entertainment and live music will be spread through the festival.  A "holiday spirits" beer garden featuring craft brews and local music will fill the air.  A family-friendly area will engage audiences young and old.  Carriage rides, hot chocolate and smores, a pop-up holiday art market, and a little bit of something for everyone. 

Stay later and dance the night away to some Holiday Blues as our favorite local blues band closes out the night with beer and holiday spirits for all.  An event you won't want to miss!
More details to come!
---
11/22/19 6:30 PM MST
- 8:30 PM MST (2 hrs)
Big Thompson Brewery, 114 E 15th St, Loveland, CO 80538
Test your diva music knowledge! Dress up like your favorite diva and get $1 off your first pint! Free to play but space is limited so sign up in advance at the taproom or by clicking the link: https://bit.ly/32qI9qg
---
11/23/19 10:00 AM MST
- 6:00 PM MST (8 hrs)
SHOP LOCAL SATURDAY is held every last Saturday of the month from 10am-6pm in Downtown Loveland !

Visit participating businesses for free gifts and specials!

WHY SHOP LOCAL?
1. Small businesses give back (more) to your community
2. Small businesses make a major economic impact
3. Small businesses provide better customer service
4. Small businesses provide greater access to product diversity
5. Small businesses create a sense of community + local jobs
---
11/23/19 2:00 PM MST
- 5:00 PM MST (3 hrs)
Monroe's Lounge, 5542 E. US Hwy 34, Loveland, Colorado 80537
Karaoke Night at Monroe's Lounge every Saturday 9pm to 12am. Enjoy dinner, cocktails and karaoke on Saturday evening at Monroe's Lounge located inside the Best Western Crossroads Hotel at I-25 and Hwy 34.
---
11/23/19 4:00 PM MST
- 7:00 PM MST (3 hrs)
Big Thompson Brewery, 114 E 15th St, Loveland, CO 80538
Join us for a Brewsgiving feast on Saturday, November 23rd! We'll provide turkey and mashed potatoes and if you bring a side dish to share, your first pint is on us!
---
11/24/19 11:00 PM MST
- 11/25/19 2:00 AM MST (3 hrs)
Loveland Coffee Company, 620 E 29th St, Loveland, CO 80538-4733
This is the abstract portion of your event.  Keep is reasonably short.

You can also add a photo, graphic, book cover, etc.  This area of text is usually not longer than about one paragraph.  Here you give your site visitor enough to snag interest in the event, and cause the site visitor to click and read the rest of the information contained on the full page.
---
11/25/19 6:30 AM MST
- 8:30 AM MST (2 hrs)
Loveland Artists Collective meeting
Check the website www.lovelandartistcollective.com for more information.
---
11/25/19 6:00 PM MST
- 7:00 PM MST (1 hr)
Loveland Downtown Partnership & Downtown Development Authority, 350 N. Cleveland Ave. , Loveland, CO 80537
All are welcome to attend the open Monday meeting to discuss what's going on this week in Loveland and at Loveland CreatorSpace and to talk about or request help for their projects. You do not need to be a member to attend.